Northampton Forward is a public and private sector partnership which has created an identity for the town.
Northampton Forward
Formed in 2019 Northampton Forward is a public and private sector partnership established with two aims:
the co-ordinate and drive forward the regeneration and economic growth within Northampton
establish and deliver the strategic vision for Northampton Town Centre
It is made up of key partners across the town who all share the same vision, including:
Members of Parliament for Northampton South and South Northamptonshire
Private Sector and Community representatives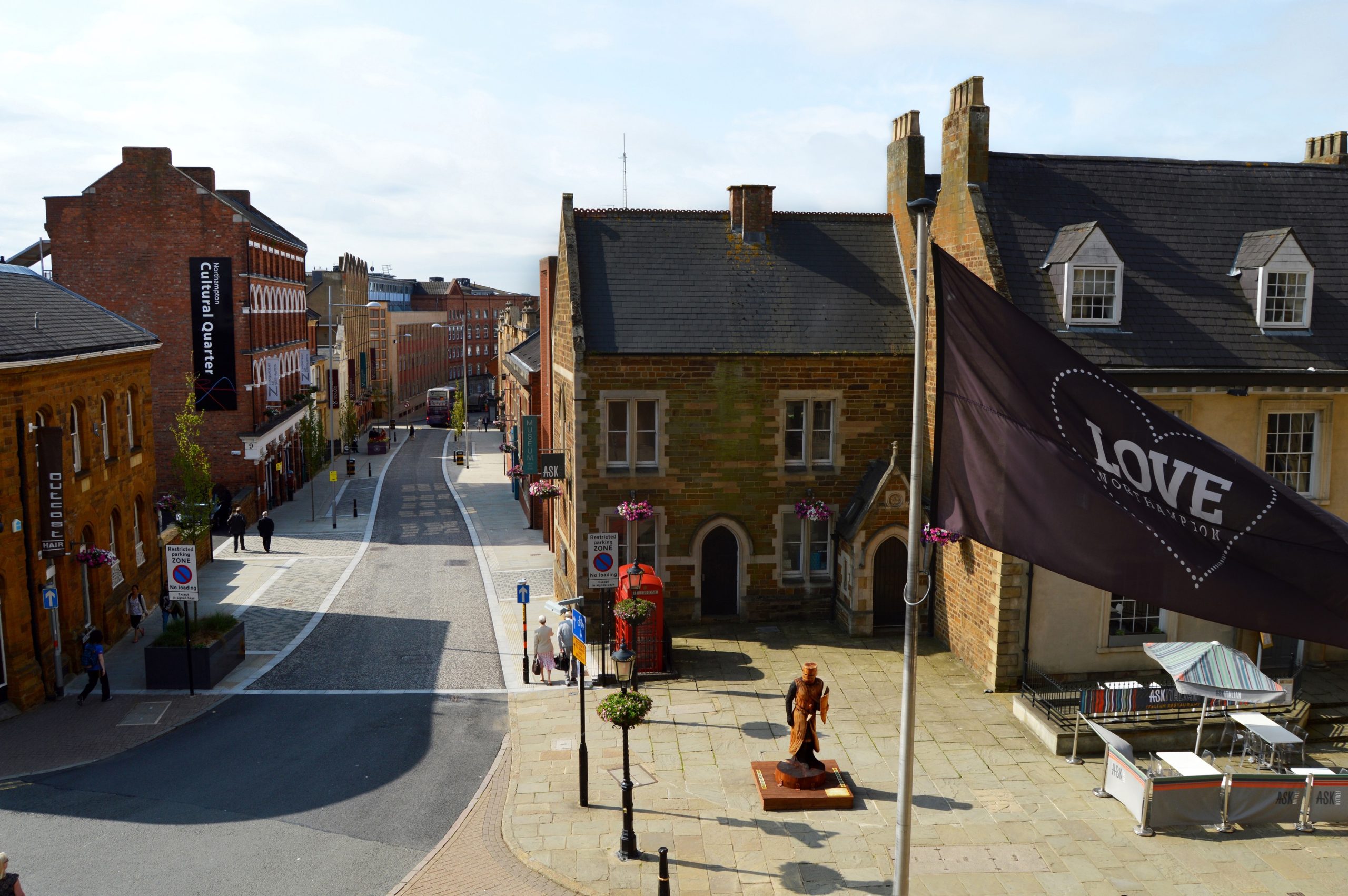 Creating an identity for our Northampton
The Northampton place brand was crafted through a collaborative process that involved extensive consultation and research into the town's rich history. In 2020, a total of 1,546 individuals participated in the survey, and multiple focus groups were conducted with businesses and individuals from the Arts, Culture and Heritage sector.
During this process, initial narrative themes emerged which resonated externally and internally such as 'unique' and 'differentiating.' Northampton's culture, heritage and history of innovation stood out as a dominant narrative. Co-created language was tested with groups contributing to the development of the brand pillars and brand values.
From these collaborative efforts, the concept of 'independent spirit' was distilled. This term encapsulates the town's history of non-conformism, reflecting its dynamic urban environment and the legacy of change-makers like Alan Moore and Slowthai.