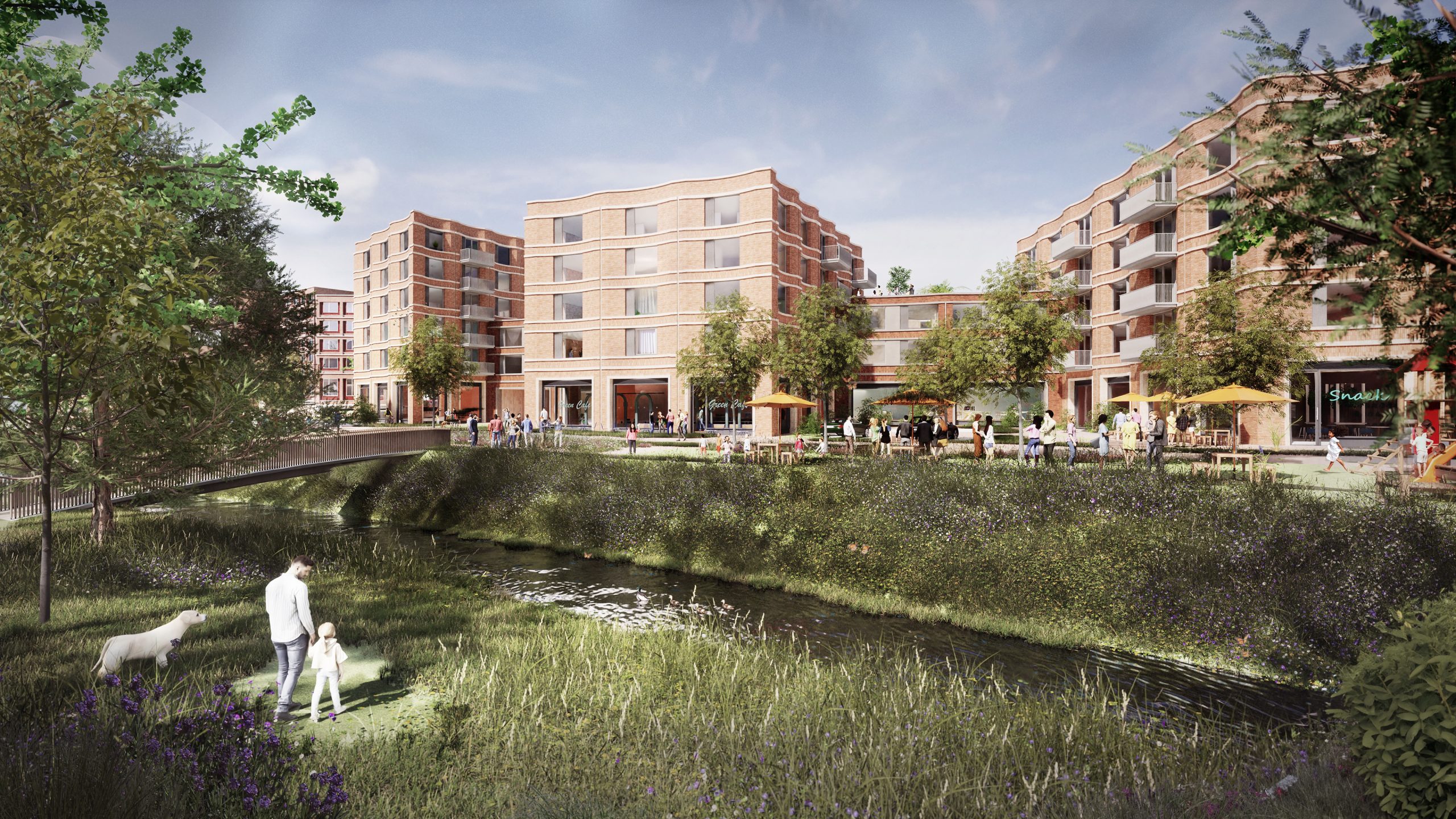 Preferred developer announced for a major £130+ million Northampton regeneration project
West Northamptonshire Council has confirmed that National regeneration developer, Cityheart has been announced as their preferred development partner to bring forward the Four Waterside and Marefair sites. Working in a joint venture partnership with West Northamptonshire Council (WNC) Cityheart will deliver a transformational and ambitious scheme for the town centre.
Situated at the entrance of the town from Northampton's railway station, the Four Waterside and Marefair scheme is one of the largest brownfield developments in the county with two sites totalling five acres. Work is anticipated to start in 2025 to unlock this space, providing a new hotel, grade A office space for new and existing businesses, high-quality homes and improved paving and planting to elevate the area.
With nearly 20 years of experience, Cityheart works in partnership with councils across the country to rejuvenate towns and cities, including the £135 million Galleries town centre redevelopment in Wigan. This eight acre, highly sustainable mixed-use regeneration site providing a new market and hotel, high-quality homes, leisure venues, co-working space and events space.
This is Cityheart's first appointment via the Pagabo National Framework Agreement for Developer Led schemes.
WNC has secured a £1.5 million grant from The Towns Fund and a further £7 million from the Northampton Waterside Enterprise Zone, to help deliver the project which will contribute to the wider transformation across the town. This funding will enable the development to be brought forward and have a significant impact on the local economy with a projected £130 million gross development value.
The Towns Fund is part of the Government's plan for 'Levelling Up' the UK economy and the Council has secured £24.9 million to invest into transforming Northampton's Town Centre.
Cllr Daniel Lister, Cabinet Member for Economic Development, Town Centre Regeneration and Growth, said: "We are delighted to announce that we are working with Cityheart to deliver this significant development. Their expertise will be invaluable in transforming the two vacant brownfield sites and providing high-quality facilities to meet the needs of our local community and benefit our local economy.
"This area has stood empty for too long, and we are excited to now begin the relevant preparation before we start work in 2025. Once complete, this development has the potential to have a transformational impact upon Northampton town centre and beyond."
Andrew Sanderson, development director of Cityheart added: "This superb site will open up the gateway to the town centre from the rail station and will be transformational for Northampton. It will deliver waterside residences and highly sustainable workspace, enhancing the living experience for people in the town centre. Cityheart is extremely proud to be appointed as preferred developer and we look forward to making a start on the project before the end of the year."